I'm talking about hair things of course. What else?
There is a certain vendor whose goods I have been admiring for quite some time now. Their photos are nicely taken. The products tempt me so much and have a simple but very well made but also very functional look about them. Of course I can't vouch for quality as I am unable to try them out because I don't live in the U.S.A
Which store is it?
OverTheHawaiianMoon
on Etsy.
I'm not sure what tempts me most! Is it the
three pack of conical spiral hairsticks?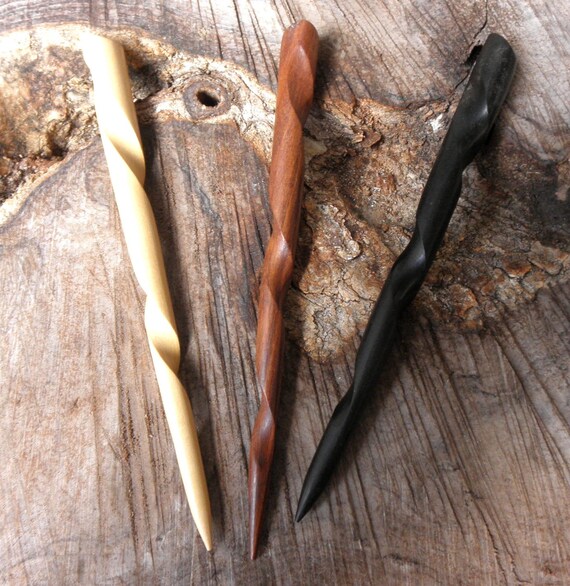 They look like a beautiful cross between my
mooreartstudio
spirals that I absolutely adore (and will be blogging about soon) and the unicorn horn hairsticks that
beetnik505
used to make, but I didn't manage to stock up on before her store closed. The price for that is incredible, and the selection of woods looks like exactly what I would choose for myself.
I also like the look of the
yellow teak forks
.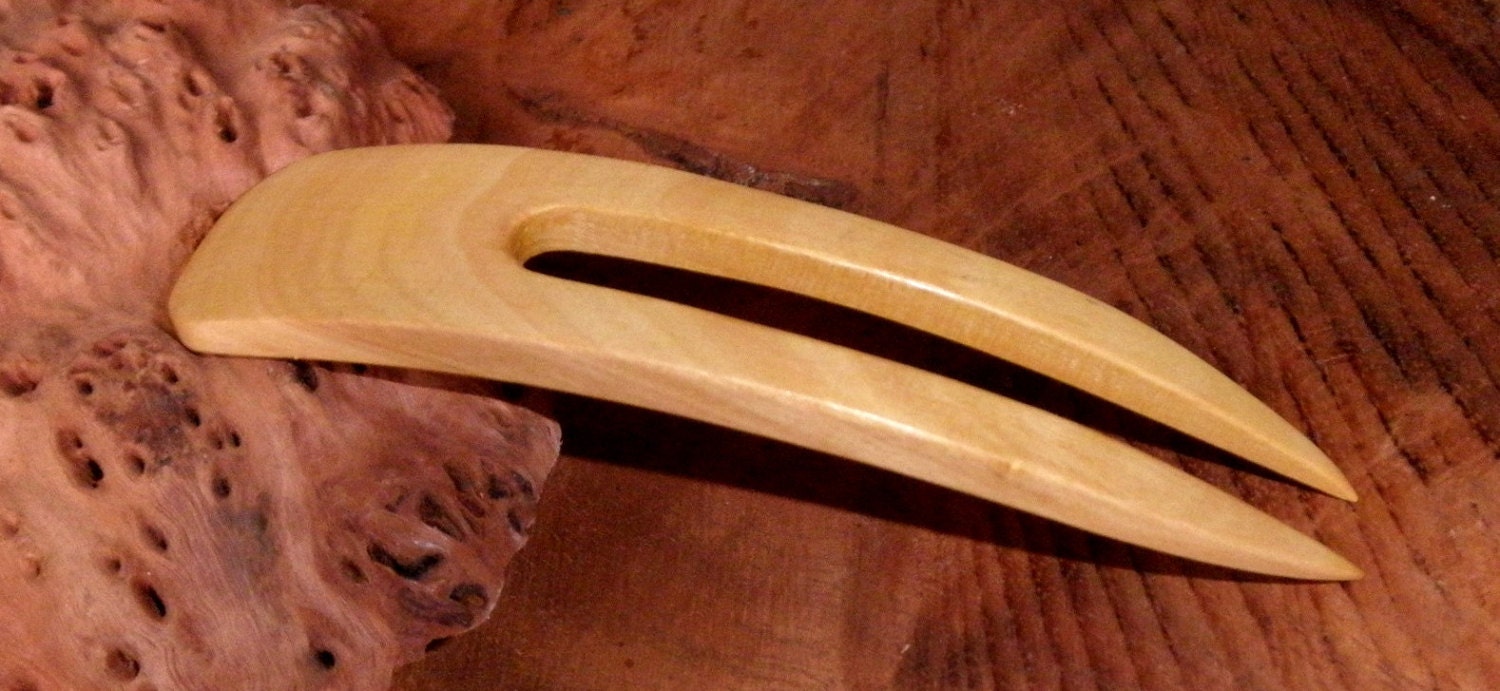 The teak looks gorgeous with pretty swirls and the forks appear to have a nice head curve and have good straight prongs with a taper to a point (which I would probably file down a little to my liking).
Check out how beautiful these
curly teak
hairsticks appear to be, and at two for $20! That just seems too good to be true to me.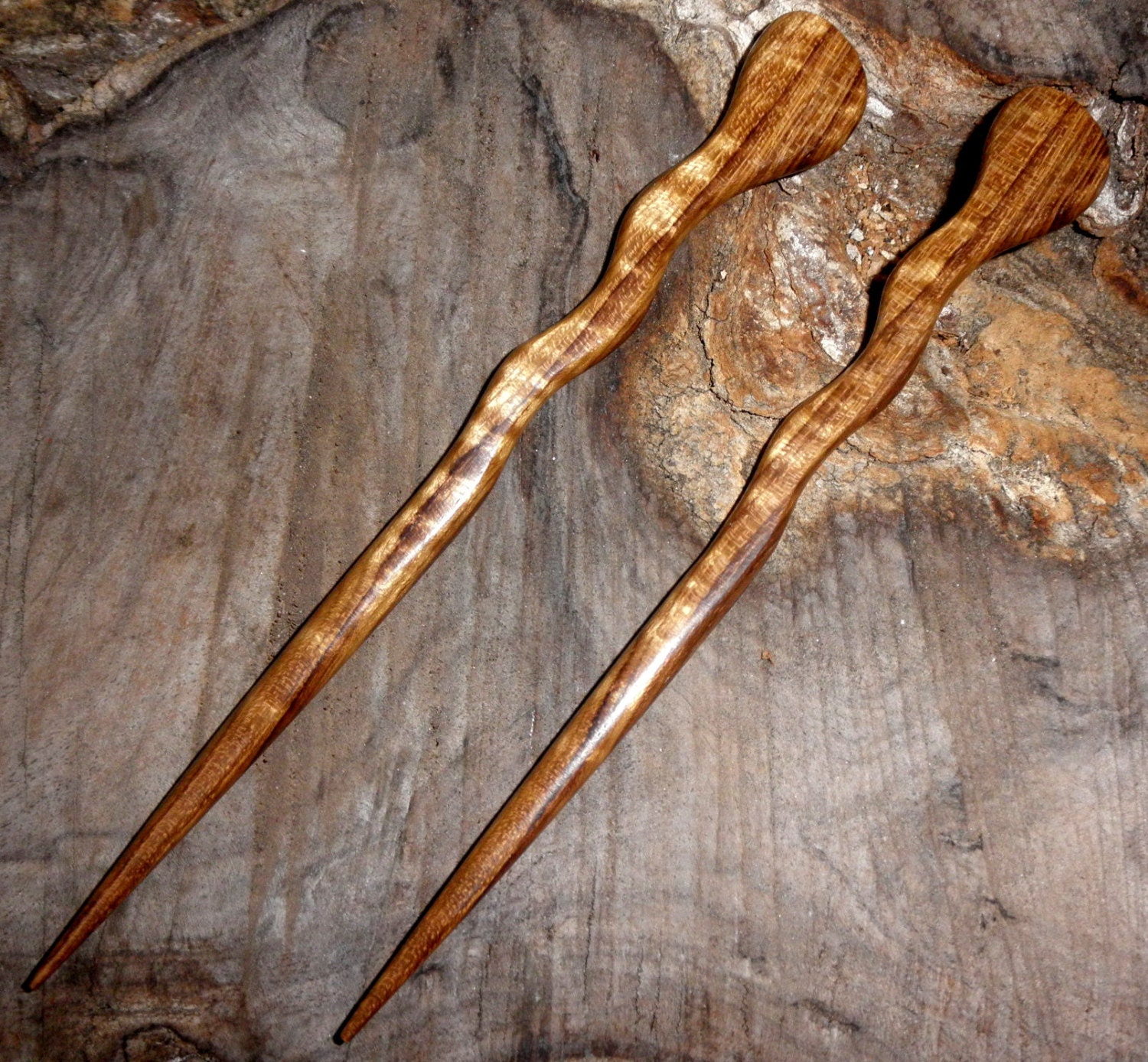 I understand that etsy vendors probably have difficulties with customs from other countries. I have heard that some countries hold items up for a long time and others charge quite significant handling fees, but we don't have any customs fees under $1000 in Australia, so I'll close my eyes and cross my fingers and wish really, really hard that one day I'll be able to shop at this store.
Until then, have any of my U.S. friends shopped at this store? Can you put me out of my misery and let me know if they really are as nice as they look?
Next time I'll post about something I actually have instead of something I'm drooling over, but now that I am off in blog-land rather than on a forum, I've got to do my tempting here instead.
Hope you all have a great weekend.
Cardi.